Welcome to our very first Social Media Roundup! This will be a weekly series and we aim to bring you all of the social media news we think you'll be interested in each week! For us we keep up with it like a sixth sense, we check it every day several times to see what's going on. We know you're probably not quite that invested so we'll do the hard work for you! So, here we go!
Facebook Could Start Hiding Likes Soon
It's been a few months now since Instagram (owned by Facebook) announced they were trialing hiding likes on posts. The conversations around this brought up issues such as vulnerable young people taking too much from what they see on Instagram as well as topics around influencers and the quality of the content people are publishing.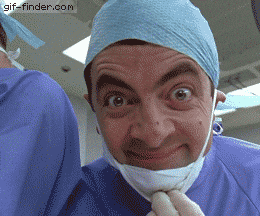 The tests for Facebook removing likes began back in April in Canada and has expanded into further since countries since. Whether the plans will go ahead is still unknown. However, it's clear that Zuckerberg and Co are strongly considering the move.
Facebook Announces Its Digital Wallet
In 2020 Facebook says it will be ready to launch Libra, their very own digital currency. They say it will be a global currency providing secure and easy financial services. Calibra, the digital wallet will allow you to send Libra to anybody with a smartphone.
The principle aim of this is to allow people with limited access to proper financial services to have this option. It'll all be integrated into the Facebook world, but the data will be kept completely separate. To create an account, you will need full ID as you would with any bank.
Pinterest Introduces Shop The Look Ads
Amongst other new features, Pinterest has released 'Shop The Look' ads. Shoppable post format ads will expand so that businesses can showcase multiple products in each Pin. Pinterest says, "It's the easiest way for retailers to feature multiple products in a single ad so Pinners can discover great products in the context of a Pin's image and click to check out on the retailer's site."
You'll now be able to tag a maximum of 25 products and the preview will show 4 of them.
YouTube Challenge Instagram With New Fashion Hub
Instagram is generally seen as the hub for all things fashion & lifestyle. With influencers and bloggers taking over the whole scene. So, in a move that some have said is a direct challenge to IGTV, YouTube has launched their very own Fashion Hub – youtube.com/fashion. The launch ~coincidentally~ happened at the same time as New York Fashion Week. YouTube said it has been developed with the intention to 'create an ultimate destination for style content that bridges both our fabulous endemic creator community and the more traditional worlds of fashion and beauty'.
You can watch videos of the latest fashion shows from high-end luxe brands such as Louis Vuitton and Gucci. YouTube welcomes you to your 'front-row seat'. There's a section for beauty which shows videos from established influencers and leading brands. It ranges from Huda Beauty through to Vogue. It looks like they've really thought of everything here. There are suggested channels to follow and videos to watch from YouTube stars. For those aspiring to work in the industry, there's a section just for 'Careers in Fashion' – so if you're into your fashion, beauty & lifestyle this hub is great.
Pinterest Announce New Business Profile Format
Pinterest has announced a new Business Profile format which will allow brands to use custom images and videos in their header section. There will also be a new 'Shop' tab which will help to showcase your products. In terms of better customer service, there will be an improved messaging feature. This interests us because Pinterest is also rolling out a new messaging option on the Group Boards feature giving ode to Pinterest and their social beginnings.
Instagram Restricts Influencer Posts For Diet & Cosmetic Surgery Products
Finally, Instagram has decided to restrict posts containing fad diet products and cosmetic surgery items. Instagram's 1 billion users have seen a huge influx of these posts lately and it's great to see them taking a stand in their policies. It's time to say goodbye to diet teas and hello to positive healthy posts.